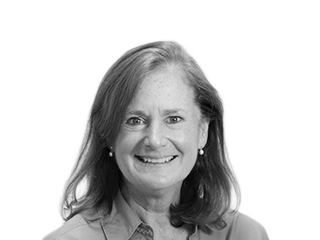 Dr. Anita Hill
Dr Anita Hill sits on the EnergyX Science Advisory Board providing key insights to future energy technologies, and sectors that may be of greater interest to EnergyX's near term plans. She is currently the Executive Director of Future Industries at CSIRO, the Australian National Laboratory. Future Industries is a $310m per annum sector of CSIRO comprised of over 1500 researchers across 25 sites throughout Australia. It overseas and includes Agriculture and Food, Health and Biosecurity, Manufacturing, Education and Outreach, Futures, Infrastructure Testing, and Small to Medium Enterprise Engagement.
Until recently she also served as Chief Scientist for CSIRO, and in 2014 and 2015 during the transition of the CSIRO chief executives she served as acting Chief Executive. Previously she was Executive Director of Manufacturing, Digital Productivity, and CSIRO Services, and before that Executive Director of Manufacturing, Materials, and Minerals.
Dr. Hill is a Fellow of the Australian Academy of Science, Fellow of the Australian Academy of Technological Sciences and Engineering, and Fellow of the Royal Australian Chemical Institute. She is a current member of the Advisory Boards of the Australian Institute for Bioengineering and Nanotechnology, Australian Centre of Excellence in Electro-materials Science, Chair of the Science Advisory Board of The Australian Synchrotron, and many others.
Dr. Hill's research is in materials and process engineering and, more specifically, in transport of atoms, ions and small molecules in condensed matter. Dr Hill was awarded a Bachelor of Engineering and a Doctor of Philosophy in Mechanical Engineering and Materials Science from Duke University, Durham, North Carolina, USA.
Links:
https://people.csiro.au/H/A/Anita-Hill