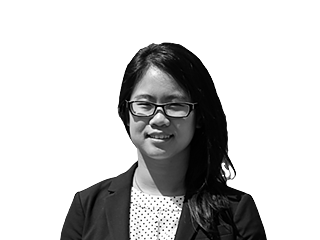 Dr. Richelle Lyndon
Director of Nanotechnology
Lithium-ion technology is the future of clean energy and the increasing usage of lithium for batteries demands improved extraction methods. At EnergyX, we are committed to providing a clean energy future by developing next-generation membrane materials.
Prior to joining EnergyX, Richelle was a Postdoctoral Researcher at Georgia Tech working with Dr. Ryan Lively, where she developed a nanoporous material for hydrocarbon separation applications. Richelle conducted her PhD research at Monash University under Dr. Matthew Hill and Dr. Bradley Ladewig. During her PhD, she performed a short research project at Dr. Jeffrey Long's lab at UC Berkeley. She also discovered the first dynamic photoswitchable MOF that can capture and release CO2 using light as a trigger, which was widely recognized, for example, in a NASA Climate tweet.
Fun Fact: Richelle enjoys traveling and has lived on 3 continents. She also has a non-identical twin sister.