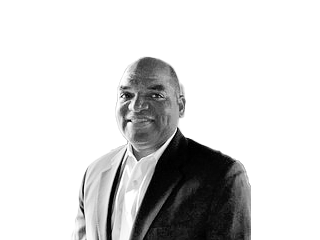 P. Kevin Smith
IAG is extremely bullish on the renewable energy and electric vehicle future. We organize the universe of investment opportunities through a framework that aligns with the lifecycle of EV's and batteries.
Kevin is Managing Partner and Founder of the IAG Mobility and Electrification Fund, LP. A proven leader, successful in Commercial and Public Sector ventures with deep technical competence, analytic skill, and ability to quickly produce results, Kevin has travelled extensively throughout the Americas, Asia, Europe, the Middle East and North Africa growing start-up ventures, and driving revenue for various Fortune 100 companies. He has successfully implemented solutions and strategies for numerous Public and Private sector entities including Accenture and Computer Sciences Corporation.
Most recently, Kevin joined the founding team of LTU technologies and grew the company's revenue from nascent start-up to significant annual sales and profitability; ultimately leading the company to acquisition by JASTEC Co., Ltd. A graduate of Morehouse College, presenter/participate in various advanced leadership and training programs at the University of Pennsylvania and MIT, he is regularly cited in trade journals and endeavors to consistently share industry subject matter expertise.
Fun fact: I purchased my first EV in 2012. And, have been fly fishing on three of the seven continents. Just four more to go!