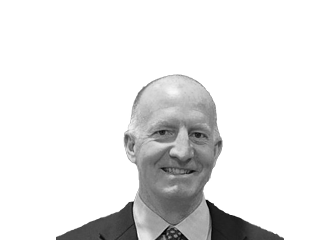 Robert Morgan
A leader in the transition to renewables and sustainable energy systems, Mr. Morgan has 30 years of experience in global electricity markets. He has completed more than 8 GW of projects worldwide representing more than $5 billion in value, and has been instrumental in building companies across the electricity value chain.
Immediately prior to joining EnergyX's advisory board, Rob was the CEO of GE's Energy Storage business. Mr. Morgan had full executive responsibility for the business unit, including Product Development, Engineering, Sourcing and Supply Chain, Project Execution (construction management), Commercial Finance, and Asset Management/O&M. Rob started his career with a 15-year stint at the AES Corporation, where he led business units as CEO/GM in Kazakhstan, Chile, and El Salvador. From 2004-2010, he co-founded and held executive roles at Agile Energy, Inc. and Ausra, Inc. focusing on corporate strategy, fund-raising, and project development activities. More recently Rob spent 4 years at RES Americas as Chief Strategy Officer and EVP for New Business before taking on the role of CEO, Energy Storage at GE.
Mr. Morgan holds a B.A. in Economics and M.S. in Engineering from Stanford University. He is on the Emeritus Board of the American Council on Renewable Energy (ACORE) and served on the board of Grid-Net Inc. for 10 years. Mr. Morgan is currently an advisor to Energy Exploration Technologies, a company with the mission to become a worldwide leader in the global transition to sustainable energy by deploying breakthrough direct lithium extraction technologies and more effective energy storage solutions.