ENERGYX NEWS

As of April 11, 2023, it was announced that GM Ventures is leading a $50 million Series B financing round in EnergyX, and has entered into a strategic agreement to develop EnergyX's lithium extraction and refinery technology. The collaboration is focused on unlocking the North American supply of lithium, a critical material for EV batteries, by using EnergyX's innovative process to maximize efficiency while improving sustainability for GM's rapidly scaling EV production.
This extensive collaboration includes three key components: 
A technology development program to support commercialization of EnergyX's advanced DLE and refinery processes, which could complement or replace traditional methods of evaporation ponds.

An agreement enabling GM to access competitive lithium offtakes for GM's exclusive use in EV production, including material sourced from North and South American mining companies contracted by EnergyX. 

Additional strategic financing for lithium production projects in North and South America, using EnergyX's technology to drive potential supply chain opportunities for GM. 
"The EnergyX team of scientists and engineers have worked relentlessly for five years developing cutting-edge DLE technology to solve the immense bottlenecks that have limited global lithium production and supply chain," said Teague Egan, CEO, EnergyX. "This single bottleneck (a massive lithium shortage) is the biggest challenge to scaling EV production. We will unlock lithium supply in the U.S., a pivotal move in expanding the EV industry. There are many ways of gauging success, but few are more rewarding than the support of leaders like GM. We're energized by GM's investment and will keep a 'Day 1' attitude as we pursue our goal of making EnergyX the biggest lithium company in the world."
You can read the full press release here.
You can read the article from CNBC here.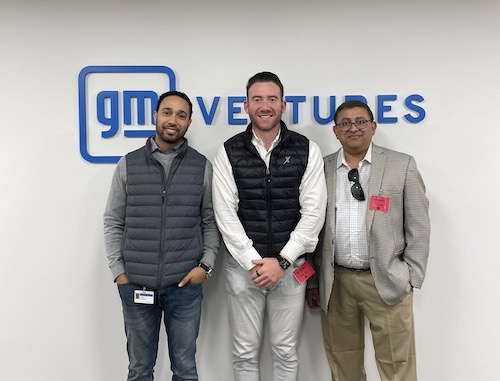 Final Thoughts
We often say that the future is electric, but very rarely dive into the details around how we are going to make this our new present reality. As highlighted in a past blog, almost 150 million electric vehicles (EVs) are set to be on the road by 2030 according to an International Energy Agency (IEA) report. With leaders like GM investing in every stage of the battery supply chain in North America, from raw materials, to processing, to cell components and full battery cell production, we are on the right track to making positive changes toward electrification. This new round of financing also helps solidify EnergyX as one of the world leaders in DLE technology and will also enable the company to broaden its research and development efforts for pure lithium metal anodes and its solid-state, lithium metal battery program, SoLiS™. Amid building a 40,000-square-foot innovation and manufacturing facility in Austin, Texas, to house its growing operation, EnergyX currently counts over 50 employees and will increase that number to 100 in the coming months.
About EnergyX 
Energy Exploration Technologies is an American company with a mission to become a global leader in the energy transition. Founded in 2018, the company is fundamentally changing the way humanity is powering our world and storing clean energy with breakthrough direct lithium extraction and refinery technologies, the LiTAS™ portfolio, as well as more effective battery and energy storage solutions, the SoLiS™ initiative. To date, EnergyX has filed over 60 patents covering all aspects of these breakthroughs. More information on the company can be found at https://www.energyx.com. 
About General Motors 
General Motors (NYSE:GM) is a global company focused on advancing an all-electric future that is inclusive and accessible to all. At the heart of this strategy is the Ultium battery platform, which powers everything from mass-market to high-performance vehicles. General Motors, its subsidiaries and its joint venture entities sell vehicles under the Chevrolet, Buick, GMC, Cadillac, Baojun and Wuling brands. More information on the company and its subsidiaries, including OnStar, a global leader in vehicle safety and security services, can be found at https://www.gm.com.