LABORATORIES
Austin, TX Labs
The Center for Materials for Water and Energy Technology (M-WET) at The University of Texas at Austin is a US Government Department of Energy funded laboratory directed by Dr. Benny Freeman. In these sophisticated laboratories is where the EnergyX technology was born. EnergyX exclusively licenses a portfolio of patents surrounding LiTAS™ technology from The University of Texas, and continues to work closely with M-WET developing further ground breaking intellectual property.
M-WET researches the understanding of fluids and materials to catalyze design of novel surfaces, highly selective solute / fluid interactions, mesoscopic structures, and membranes for energy applications. This innovative strategy bridges the chemistry, materials, and process separations communities.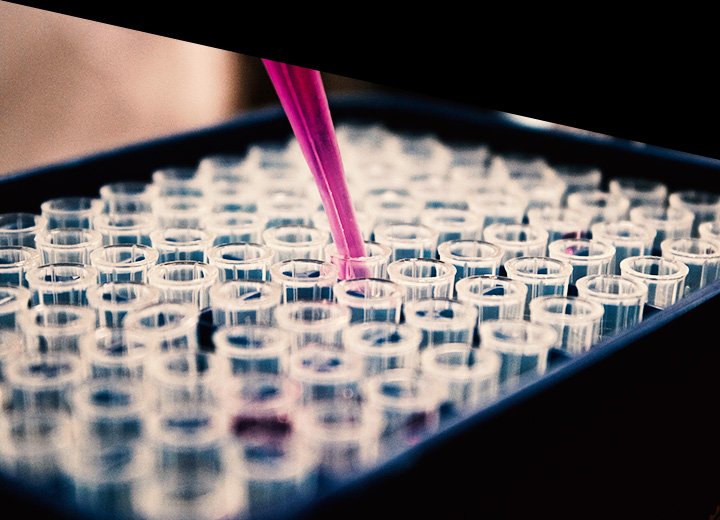 Silicon Valley, CA Labs
With a critical roadmap towards commercialization, EnergyX partnered with Membrane Technology and Research, Inc. (MTR), a world leader in the development and production of membrane-based separation systems, new membrane materials and processes, and refining industries. The company' s product line is based on 20 years of in-house fundamental and applied research in the membrane separations area. This work has generated over 100 patents and numerous publications and presentations.
EnergyX shares laboratory space with MTR's administrative, research, and manufacturing headquarters located in Newark, CA. Partnering with MTR Labs gives EnergyX a world class research team developing membrane solutions for a wide range of applications for OEMs bringing expertise in membrane solution to diverse industry segments.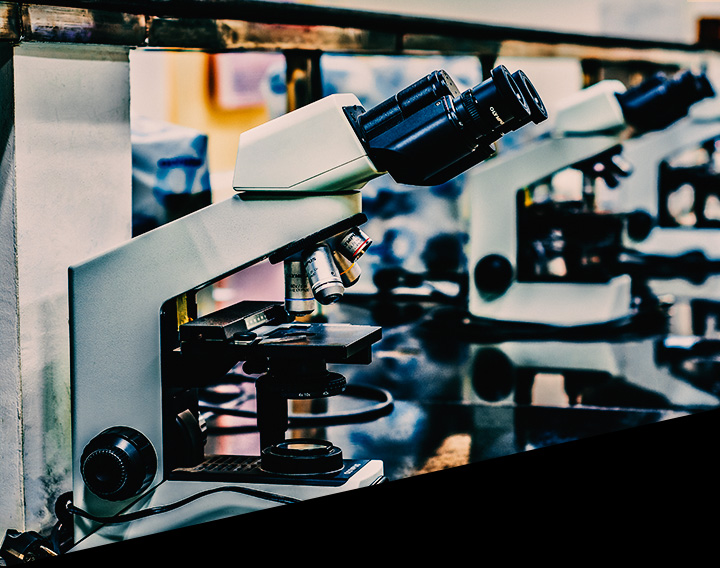 OUR FOCUS
Across our research partners labs the EnergyX team has a focused on disruptive materials and engineering systems to fundamentally transform the energy industry.
1
Design new interfaces with controlled topology and functionalities to achieve optimal affinity and reactivity specifically for water/energy systems such as ion-specific separation, and targeted destruction of specific contaminants.
---
2
Control mesoscopic materials architecture to achieve exquisite control of pore size and pore size distribution in membranes to tune multicomponent fluid transport by leveraging design principles
---
3
Develop novel materials imaging and spectroscopic tools that operate in-situ in operando in complex, aqueous fluid environments to probe water, solute and material interactions
---
4
Model multicomponent interfaces, fluid mixtures, and mesoporous architecture to radically transform water and energy demands, resiliency, and efficiency of membrane / materials systems.
PATENTS
EnergyX exclusively licenses and owns a robust portfolio of patents, on a worldwide basis, surrounding LiTAS™ nanotechnology and solid state battery technology.
As an energy technology company at our core, we scour the corners of the galaxy for untapped potential and continue to work closely with world leading scientists and researchers developing further ground breaking intellectual property. Building on an already impressive collection of patents, copyrights, and trademarks is the ethos of EnergyX, and we look forward to a bright, sustainable future.
EnergyX works closely with its partners at UT, Monash University, and CSIRO on developing the core of its patented technology. Monash is responsible for the pioneering of ion transport and separation through metal organic framework nanotechnology. CSIRO, the Australian National Laboratory Organization employs 5,500 people across Australia, France, Chile, and the United State, and is responsible for notable inventions of atomic absorption spectroscopy, essential components of Wi-Fi technology, and the development of the first commercially successful polymer banknote.
University of Texas, USA
University of Texas is one of the pre-eminent chemical engineering schools in the United States. Within the Cockrell School of Engineering, the Mcketta Department of Chemical Engineering works in Advanced Materials, Bioengineering, Energy, Environmental Engineering and Sciences, Polymers, Separations with specific interests in Gas separation materials, Gas-vapor barrier materials, Membranes for water purification, and Membrane module modeling.
Combining areas of physics, chemistry and mathematics, chemical engineering students study the technology of large-scale production and manufacturing of products through chemical processes. In addition to developing an advanced grasp of chemical engineering, students assist faculty and researchers on projects such as drug delivery systems, alternative fuel sources, and energy process development. Texas Engineering graduates go on to work in many industries including petrochemical, pharmaceutical, microelectronics, biomedical and environmental industries, and EnergyX already employs several.
CSIRO, Australia / Chile / USA
The Commonwealth Scientific and Industrial Research Organisation (CSIRO) is Australia's national science research agency. With the slogan: "We imagine. We collaborate. We innovate" they shape the future and solve the greatest challenges using innovative science and technology. CSIRO focuses on solving real issues to unlock a better future for our community, our economy, our planet.
CSIRO's value to the Australian economy is massive. They invented fast Wi-Fi, Aerogard and polymer banknotes. They are helping to find the first gravitational waves in space, growing gluten-free grains, 3D-printing body parts and pioneering new renewable energy sources, just to name a few.
The estimated present value of benefits from their work is around $4.5 billion per year. This is almost three times the total annual budget and more than four times the funding provided by the Australian Government. This year, they worked with 1750 private industry customers. Including companies such as Boeing. CSIRO holds more than 1800 patents, an ever-increasing wealth of intellectual property that is a vast source of commercial opportunity already resulting in more than 150 spin-off companies.
They recently established six new Future Science Platforms as an investment in science to underpin innovation. The Future Science Platforms are designed to provide researchers with resources and opportunities to explore new scientific areas. These have the potential to reinvent and create new industries by developing new capability in leading-edge, interdisciplinary science. With more than 5000 experts based in 59 centres, extensive local and international networks, and a burning desire to get things done, CSIRO is a catalyst for innovation and a global force in transforming imagination into reality.
Monash University, Australia
Monash University is one of the top universities in Australia. It ranked sixth in the world in the Times Higher Education Golden Age university ranking of 2019, and the best university in Australia for Chemical Engineering (Academic Ranking of World Universities, 2019).
The founder of the university, Sir John Monash once said, "Adopt as your fundamental creed that you will equip yourself for life, not solely for your own benefit but for the benefit of the whole community." Monash has achieved an enviable national and international reputation for research and teaching excellence in a short 50 years.
Strategic Marketing Innovations, USA
SMI supports companies, universities, and academic institutes secure federal funding for research and development, and technology procurement. The SMI team is comprised of technical and policy experts, lobbyists, and former executive branch decision-makers who work with clients to capture non-dilutive federal funds. They analyze every application of a given technology, product or service, and match them to current government needs.
With extensive technical expertise, SMI also works with federal program managers to understand government priorities and goals for future technology development and acquisition programs. EnergyX is collaborating with SMI to procure Department of Defense funding for lithium production as lithium is now on the US Critical Minerals List.
ProfMOF, Norway
ProfMOF is a Norwegian-based company within the chemical industry specializing in Metal-Organic Frameworks (MOFs) research and development. Building on more than 10 years of R&D carried out by the University of Oslo, they provide world-class MOFs that can be applied to a wide array of industrial processes. EnergyX has partnered with ProfMOF to explore novel MOFs and green and cost efficient production methods for upscale technology from MOF production.
ProfMOF has the most studied discoveries in academic literature, with over 200 publications annually and 50 global research groups working on its developments due to the unique stability and functionality of its current products.
Membrane Technology & Research, USA
Membrane Technology and Research, Inc. (MTR) is a world leader in the development and production of membrane-based separation systems for the petrochemical, natural gas, and refining industries. Since its beginnings in 1982, MTR has grown continuously as industry embraced membranes as an effective gas separation technology. After MTR sold its first commercial system to the petrochemical industry in 1992, the portfolio of applications expanded quickly.
MTR now provides a full range of gas separation solutions for petrochemical plants, refineries, and gas processing facilities. Systems for these demanding applications need to be effective, economical, reliable, and safe; and must conform to industry standards. MTR's systems are based not only on state-of-the-art membrane know-how — they are also custom engineered to fit the application and the industry.
MOFApps, Germany
MOFapps, a German based company founded in 2013 manufacturers and commercializes metal organic framework materials. Before MOFApps, practically no industrial application for MOFs existed after more than 10 years of research. Materials were not stable enough, not mechanically robust, too expensive, and production methods for larger quantities were environmentally unfriendly.
MOFapps believes that MOFs can change the world in individual mobility, medication delivery, wounds treatment, toxic gas storage, and cooling of computer servers. MOFApps are bringing together MOF science experts and creating an environment which allows industry partners to define their technical applications, such as EnergyX with ionic separations.
ENERGYX 10 YEAR MASTER PLANS
A long term vision for any company is very important. At EnergyX we have taken after Elon Musk and created a 10-year master plan.
This exercise is aimed to keep goal and priorities in line. Elon initially created Tesla's first 10-year plan in the companies early days and executed it to perfection. He then released a second 10-year which is underway.
As we explore energy technologies, we break things down to basic physics enabling us to see "how things should be", and then execute that vision. Our mission is to be the global leader in the transition to sustainable energy; an energy giant, moving and operating in aspects of the energy storage and renewable energy creation value chain.
This starts by owning the lithium supply chain in all aspects from recovery, extraction, separation, and refinery. Eventually we will become vertically integrated by producing our own lithium, and creating superior storage technology.
Connect to EnergyX Instagram