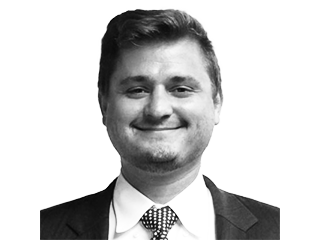 Dr. Angelo Kirchon
Management is about persuading people to do things they do not want to do, while leadership is about inspiring people to do things they never thought they could. - Steve Jobs
Dr. Angelo Kirchon was born in Connecticut and moved to New Jersey when he was three and lived there until 18 years old. Angelo received his BSc in chemistry from the Virginia Military Institute (VMI) in 2016, where he worked on the synthesis of smectic and nematic liquid crystals. During that period, Angelo also had an internship at Lawrence Livermore National Lab (LLNL) where he focused on the synthesis of nanoporous metal foams for gas storage applications. He then joined Prof. Hong-Cai Zhou's research group in 2016 as a Ph.D. Student and assumed the leadership position of Laboratory Manager in 2017. During Angelo's 4 years in Prof Zhou's group at TAMU, Angelo authored or co-authored 17 peer-reviewed publications and graduated with his Ph.D. in chemistry in 2020.
Following his graduation, Angelo started working at Lynntech, where he focused on the development on new technologies for the Department of Defense (DoD) and NASA through their Small Business Innovative Research (SBIR) grant programs.At EnergyX, Angelo's role includes managing all aspects day to day operations of EnergyX's R&D activities including safety, staffing needs, inventory management, purchasing, and many other operational aspects. Angelo is also heavily involved in helping develop EnergyX's research goals and directions in conjunction with the Vice Presidents and other members of EnergyX's Executive Team.
Fun Fact: The three hobbies I love the most are playing golf, doing woodworking projects, and going to the beach.