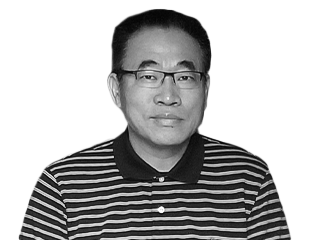 Dr. George Gu
Membrane material is the most important material for separation and success lies on the molecular level of understanding and tailoring resulted separation mechanism.
Dr. George Gu serves as VP of Membrane EnergyX.  His role in material development is to develop novel membrane materials particularly via composite structure architecture. This type of material combines with nano-structures along with surface modification at the molecular level enabling a special selectivity for ion transport when driven by an electrical field.
Prior to joining EnergyX, Dr. Gu was the technology leader in ion exchange membrane chemistry development at Evoqua Water Technology. He has also worked at Siemens and IBM as a senior scientist. Some of Dr. Gu pioneering research includes carbonate-based solvent stabilized graphite electrode material for lithium-ion batteries. George has a PhD degree in Physical Chemistry from University of Pittsburgh and has published more than 150 patents.
Fun Fact: George spends much of his time watching Red Sox games, playing soccer at senior club, and taking walks along "most beautiful and historic street in America"—Brattle Street in Cambridge MA.