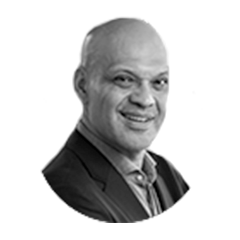 Juan Carlos Barrera
President of Lithium, South America
Lithium is one of the lightest elements on Earth and it is a key success factor in the energy transition green revolution. The world needs innovative technologies to recover it in a more sustainable and efficient way.
Prior to joining Energy X, Juan Carlos has been in the mining Industry for more than 32 years. He worked 2 years for Exxon and 28 years at SQM, one of the largest producers of Lithium in the world. He held Senior Leadership roles during most parts of his career. His last 12 years in SQM was as the Lithium and Potassium Senior Operations Vice-President, responsible for Operations and Projects of Lithium and Potassium from deposit exploration, mining exploitation to the production of different Lithium chemicals and fertilizer products. Managing more than 1,700 direct workers, 11 production plants and the development of investment projects over 1.6 Billion USD.
Also, he was the Project Leader of more than 50 Due Diligence in minerals like Lithium in Brines, in Spodumene, Clays and Petalite, Rare Earths elements, Potash, Nitrates, Iodine and Copper in the 5 continents. He developed successful Lithium Projects in Chile, Argentina and Australia.
He received his Industrial Engineer degree from Católica University of Chile and his dual MBA degree from Tulane University and University of Chile.
Fun Fact: One of Juan Carlos´s passions is traveling; he has been to more than 120 countries and is always looking for new adventures and surprises.