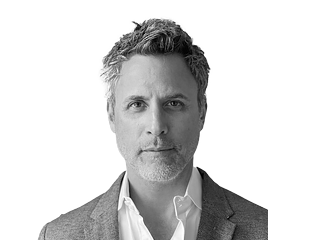 Kris Haber
Former Partner - Lazard LTD
Some in the electric vehicle (EV) industry have likened lithium mining to the early days of oil exploration. EnergyX has developed a technology for lithium extraction whose potential economic impact on the industry, is similar to 'fracking' but provides for the exact opposite in terms of its global carbon footprint.
Kris Haber is an American businessman who, over the course of his 28 year career, has led the growth and development of successful boutique and scaled global financial enterprises. Previously, Mr. Haber held various roles at Lazard Asset Management, LLC., a division of Lazard, LTD., a firm managing approximately $170 Billion in assets under management. He spent approximately 14 years at Lazard rising to Managing Director and Head of Alternative Investments. As a prominent figure within the investment arena, he has been engaged in a variety of control-oriented, middle market buyout, and early stage investment acquisitions within technology, healthcare, and consumer products.
During his tenure Kris has held the position of COO and Chairman of Safanad, LTD where he managed its business in the UK, UAE and US and teams responsible for 36 transactions.  Previously, he held the position of COO and Partner at Advent Capital Management, LLC in New York, an advisory firm managing in excess of $11B on behalf of corporations, sovereign wealth funds and high net worth individuals, globally.  As a seasoned veteran, Mr. Haber's background combines experience including posts as CEO of Presidio Capital Group, LLC. and President of Threadneedle Investments NA, LLC a division of Ameriprise, Inc, a $900B asset management firm. Mr. Haber is engaged in various board level and philanthropic activities as a director, officer and advisor to corporate entities and non-profits.
Fun Fact: Dinner table conversation at age 12 was not about football practice or science class, but rather about sourcing compelling investment opportunities and how to build great management teams.