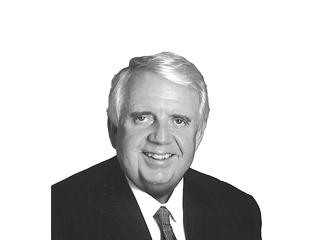 Michael Egan
There are few things in life more satisfying than watching your son blossom into the leader of an organization doing good in the world
Mr. Egan has spent over 35 years working in the travel industry. He started at Alamo Rent A Car, Inc. in 1973, became an owner in 1979, and became chairman and majority owner from 1986 to 1996 when he sold the company to AutoNation for $625 million. In 2000, AutoNation spun off the car rental division and he was named chairman and served in that position until 2003.
Since 1996, Mr.Egan has served as the controlling investor of Dancing Bear Investments, Inc., a privately held investment company where he was the controlling shareholder of Nantucket Nectars and theglobe.com. Prior to his many business successes, Mr. Egan held various administration positions at Yale University and taught at the University of Massachusetts at Amherst. He is a graduate of the Cornell University School of Hotel Administration. Throughout his career, he has been presented with many honors and awards, including the prestigious Horatio Alger Distinguished American Award in 1997.
Fun Fact: Mike was pictured the original Nantucket Nectars bottle at the end of North Wharf.