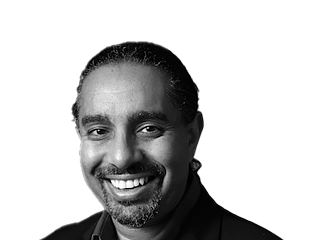 Ramez Naam
Ramez Naam is the Co-Chair for Energy and Environment at Singularity University at NASA Ames. He speaks around the world on innovation, exponential technology, and disruptive energy technologies. Born in Cairo, Egypt, and coming to the US at the age of 3, Ramez is a computer scientist, startup investor, advisor to numerous Fortune 50 energy and transportation companies, and the award-winning author of five books, including the Nexus trilogy of science fiction novels.
Prior to his work in energy and transportation, Ramez spent 13 years at Microsoft, where he led teams on artificial intelligence, machine learning, cloud computing, and internet search working on early versions of Microsoft Outlook, Internet Explorer, and the Bing search engine. He's the author of more than 20 patents, many of them co-authored with Bill Gates. Ramez's software has touched the lives of more than a billion people. Simultaneously, he founded and ran Apex NanoTechnologies, the world's first company devoted entirely to software tools to accelerate molecular design.
One of the first to forecast the incredible price decline in clean energy, Ramez' 2011 article, "Smaller, Cheaper, Faster" in the Scientific American observed that the price of solar power was dropping exponentially and would eventually be lower than that of any other energy source. He's since detailed the exponential trends in wind power, energy storage, and electric vehicles and their disruptive impact on the energy and transportation sectors. Ramez is an investor in numerous startups in the fields of energy, mobility, sustainability, and artificial intelligence. He leads syndicates where others can invest with him.
Ramez's work has appeared in or been quoted in The New York Times, The Wall Street Journal, The Economist, The Atlantic, Slate, Business Week, Discover, Wired, and Scientific American. He's spoken to corporate CEOs and boards on six continents, from Istanbul to Shanghai; from Buenos Aires to Washington DC.
Fun Fact: In his personal life, Ramez has climbed mountains, descended into icy crevasses, chased sharks through their native domain, backpacked through remote corners of China, and ridden his bicycle down hundreds of miles of the Vietnam coast.
Follow Ramez on twitter: @ramez or visit him at http://rameznaam.com