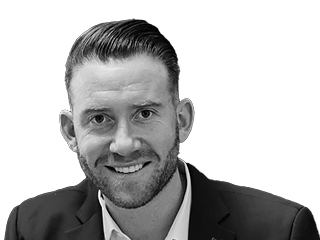 Teague Egan
Lithium demand is already high and is growing year over year. Over the next 10-20 years, lithium will be the most important natural resource in the world. As our society transitions to a fully sustainable future, EnergyX will tackle the hardest problems for the production of lithium and many aspects of energy storage.
Teague Egan is the Founder and CEO of EnergyX. He is responsible for all aspects of building the company into a world leader in renewable energy technologies. His focus is on commercializing the LiTAS™ technology for direct lithium extraction and the company's SoLiS™ solid state battery electrolytes.
Teague's background is one of serial entrepreneurship, investing, inventing, and philanthropy. He has been investing in public sector energy assets and sustainable technologies since 2013. Prior to EnergyX, he previously started businesses in entertainment, and is also the inventor of energyDNA – a patented multi-component graphene textile fiber technology. Teague founded Innovation Factory VC, a venture capital fund focused on tech, life sciences, real estate, and consumer products in 2012.
Most of his philanthropic efforts are associated with the Thomas E. Smith Foundation. He is the co-founder of Dance For Paralysis, The Reality Ride Challenge, and The Kindness Project. Teague is an alumnus of University of Southern California's Marshall School of Business and received his Bachelor's degree in Entrepreneurship. Egan went on to complete the Executive Program in exponential technology including artificial intelligence, synthetic biology, and nanotechnology at Singularity University.
Fun Fact: Teague invested in Tesla in 2013, beginning his passion for the transition to renewable energy.
Follow Teague at www.teague.co or on the socials below.