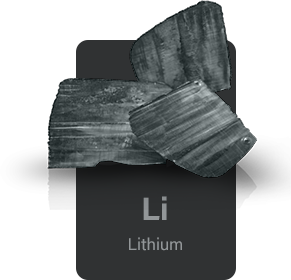 Primarily focused on lithium, the main component of rechargeable Li-ion batteries, EnergyX's LiTAS™ exponentially decreases the price of lithium production through optimized extraction methods, while our SoLiS™ technology streamlines lithium metal integration into next generation cell architectures. 
Increased
Time Efficiencies
Learn More about Our Technology
Lithium is sometimes referred to as "white petroleum" because it has the potential to replace fossil fuels. Batteries are the driving force in the revolution of electric vehicles, and are critical for supporting the storage of growing demand for clean energies like wind and solar. EnergyX is developing solid state electrolyte battery solutions to increase energy density in battery chemistries. Learn more about lithium
HOW IT STARTED
EnergyX was conceived when Teague Egan was on a sabbatical exploring South America. As he ventured across the Salar de Uyuni, in the mountains of Bolivia, he came to learn this area was not only the world's largest salt flat at 4000 square miles, but also the world's single largest lithium reserve held in the salt brines below. Part of a larger area known as the "Lithium Triangle", up to 75% of the entire world's lithium is captured in this small area between Chile, Argentina and Bolivia. Primarily untapped, and with the biggest opportunity Teague had ever set his eyes on, EnergyX was born.
OUR VALUES
Innovative
Curiosity is at the core of all our endeavors. Forging our path through revolutionary technology research, EnergyX encourages fearless curiosity, innovation and continuous experimentation.
---
Creative
Fueled by passion, we promote creativity and the idea of disrupting age-old infrastructures with new research, technologies, and systems. As Thomas Edison would always say, use your head and your hands.
---
Sustainable
Everything our team does starts with one goal in mind: Sustainability. We strive to make the world a cleaner place with efficient products and protocols that minimize atmospheric impact on biodiversity, toxic emissions, and material waste.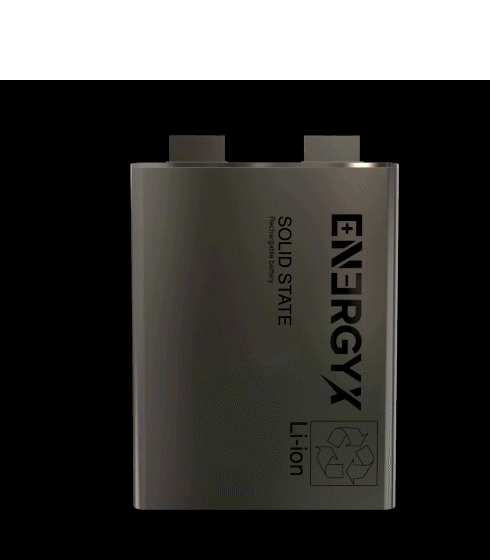 LEADERSHIP
Our EnergyX team is comprised of dedicated and skilled professionals with a passion for saving our planet and empowering others.
GLOBAL LOCATIONS
We have multiple offices across the western hemisphere and are rapidly expanding across the globe.
Science Headquarters
Austin, Texas
Over the last few years Austin, TX has been ranked as the "Best Place to Live" in the US. It's a very vibrant college and capital city in Texas with a busy business, entertainment and outdoors life. Austin is home to EnergyX's science headquarters, and extends the state's legacy of technological innovation. Located within the 'Texas Triangle' that defines the region between Dallas, Houston and San Antonio, Austin provides a range of opportunities for in-state travel, and indulging in local history and culture.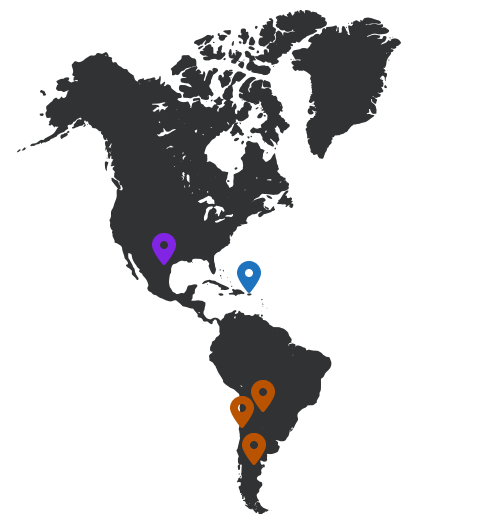 Corporate Headquarters
San Juan, Puerto Rico
EnergyX's corporate headquarters are located in San Juan, the capital of Puerto Rico. A city rich in history boasting some of the most beautiful views of the island and home to 80% of Puerto Rico's population, San Juan is an exciting hub of culture and art. Delineated by two lagoons to the North, and surrounded by mountainous terrain, the city provides opportunities to explore nature and engage in a wide range of outdoor activities. Nestled within the Caribbean, Puerto Rico is also very well-placed to explore the surrounding region.
Operations
Bolivia, Chile, & Argentina
With 70% of the world's lithium resources based in the Lithium Triangle, EnergyX has established operational facilities with pilot plants on the ground. Working with the world's largest suppliers we are working to integrate our revolutionary technology in existing Lithium mines. Our efforts in Bolivia, Chile, and Argentina are part of our long-term strategy of innovating lithium extraction and increasing supply of this precious material.